LED Canada Lights offers complete line of products for home and office. Best quality materials are used for manufacturing our LED bulbs. LED chips are made by Cree. All products come with three years manufacturer warranty and are designed for 30 000 hrs of life span. Our LED bulbs are designed to last up to 7 years and be affordable for the end user.
Our highly efficient LED lights includes following standards:
LED MR-16- 12DC – commonly used in track lights or spot lights. Our LED bulb comes in two options 4W and 5W and are replacing standard halogen bulbs of 35 W and 45 W.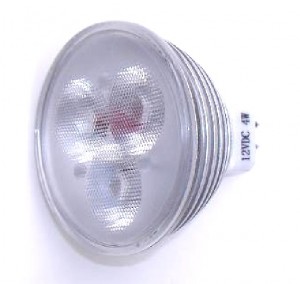 LED GU-10-120V comes with two option 4W and 5W. GU-10 base and E-26 base. (PAR16) Excellent heat management and high quality finish makes it an ideal choice to replace the bulbs in existing light fixtures. Our bulbs replace halogen bulbs up 50 W.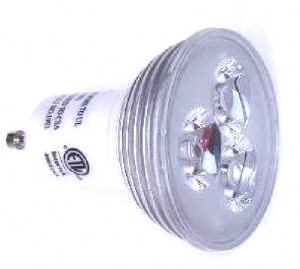 Candelabra decorative light bulb 3 W-120 V with 210 Lumens is one of the most efficient in its category. Comes in cool as well as worm white color temperature.
A 19 Bulb 7 W and 9 W 120V, cool white and warm white. High lumen output with excellent heat management. Aluminum housing and glass lens.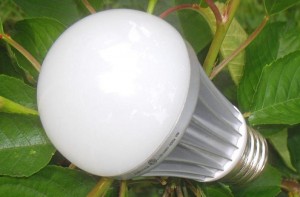 These highly efficient products are commonly used in places for general lighting needs. These LED's are also used in offices and across the retail locations, to bring up the colors and texture of objects. Bulbs can be easily located close to the illuminated target because of it's low operating temperature.
Smart choice LED PAR lamps. Are the perfect choice for home, office or retail location. It's superb color rendering brings to live all objects around. LED bulbs are very pleasant esthetically  with superb performance in every way.
Our professional series of PAR lights includes following standards:
PAR 16 4W and 5W 120V E26 base, cool white and warm white.
PAR 207 W 120 V E26 base warm white and cool white with Graphite or White aluminum housing. Dimmable.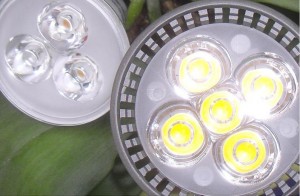 PAR 30 9 W and 12 W. This light bulb like some listed above come with several options of light beam. 30, 60 and 90 degrees. It is great in variety of applications across retail locations, hotels, homes and offices. Comes in cool white and warm white. Works great with dimmers.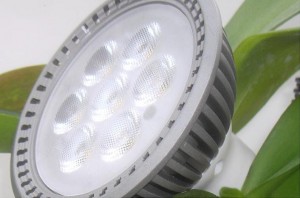 PAR 38 15 W and 22 W. Comes with silver, white and graphite housing. 30, 60 and 90 degrees beam angle. This is our most powerful PAR lamp. Excellent finish and quality of lens material. High lumen output. Dimmable.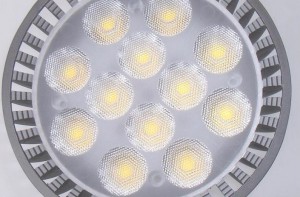 We also offer variety of LED strips for cabinets, ponds, decks and other decorative locations. LED Architecturals Panels for drop ceilings, LED Tubes, LED Down Lights used as popular soffit lights for homes and offices, LED Spot Lights, and custom made LED luminaries. Please contact us for more details by e-mail: info@ledcanadalights.ca or by phone: 1888 749 3757.