Here are some pictures of various locations where LED illumination took supremacy over other available lighting technologies.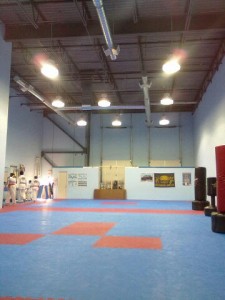 Example of an indoor application. This is an LED Retrofit of the high bay fixture.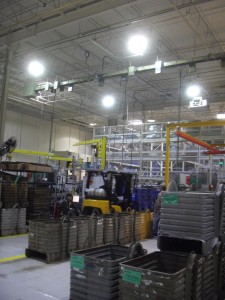 High bay fixture retrofit. Technological advancements have allowed LED Lights to make their way into various manufacturing locations. Yes there is enough light! Our products are made using high quality materials, and are designed to last for a very long time. Our products are the best option when compared to other lighting technologies on the market, and are very affordable.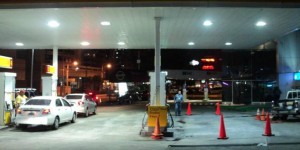 On the left LED Illuminated area. On the right side of the picture HID.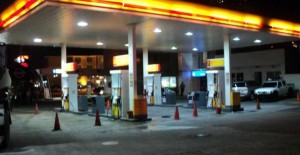 This gas station was retrofitted to LEDs using our LED retrofit kit. Unlike other LED manufactures, we do not recommend changes to the canopy structure to avoid potential risks associated with the fixture replacement. Our solution is less expensive and quick to implement.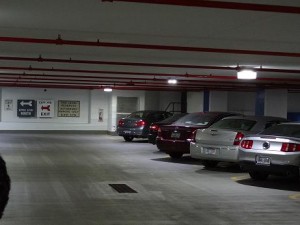 Underground parking garage retrofitted to LED lights. 150W HPS light bulb replaced with 26 Watt LED board.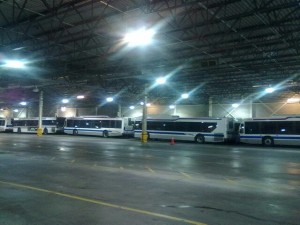 Another example of a parking garage equipped with LED Lighting. 400 W HID replaced with 88 W LED board.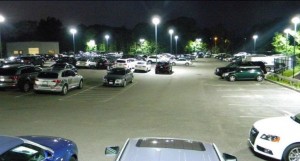 Retail location parking lot, where the objective was to reduce lighting maintenance costs, and improve light output for the security cameras. LED lights are an excellent choice for illumination where the CCTV is in use to monitor premises, and where good picture quality is required. 250 W HPS light bulbs were replaced with our HTS series LCL8R LED board.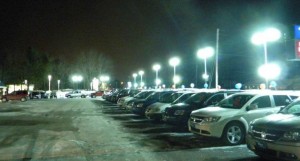 Car dealership parking lot with LED lights. In this application our LCL8R board is used to replace a 400 Watt metal halide light bulb. The housing of the fixture remains the same.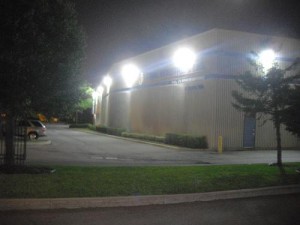 Another example of an LED wall pack. 56 W LED replacing 250 W metal halide light bulb.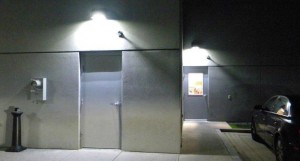 Doorway illumination using an LED wall pack. 15 W and 26 W LED is being used for this application.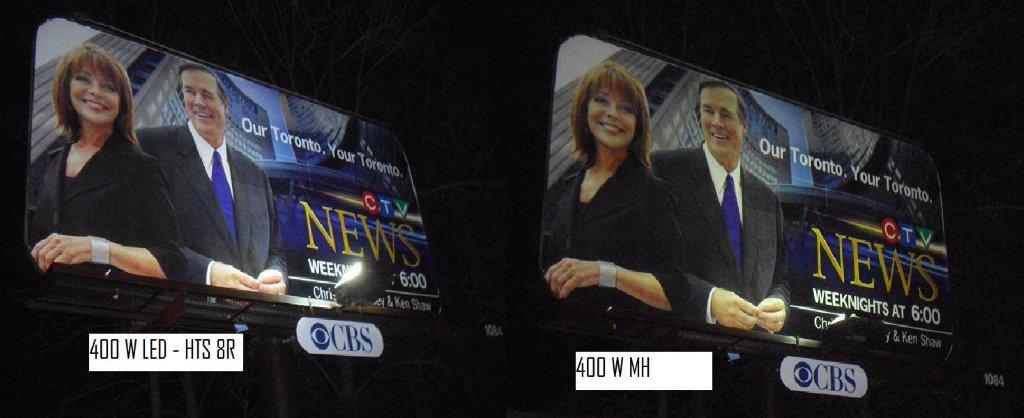 This is an example of the retrofit for bilboard lighting. 400 W metal halide light bulb was replaced in the fixture by an 80 W LED board. 
Picture above shows the before and after illumination.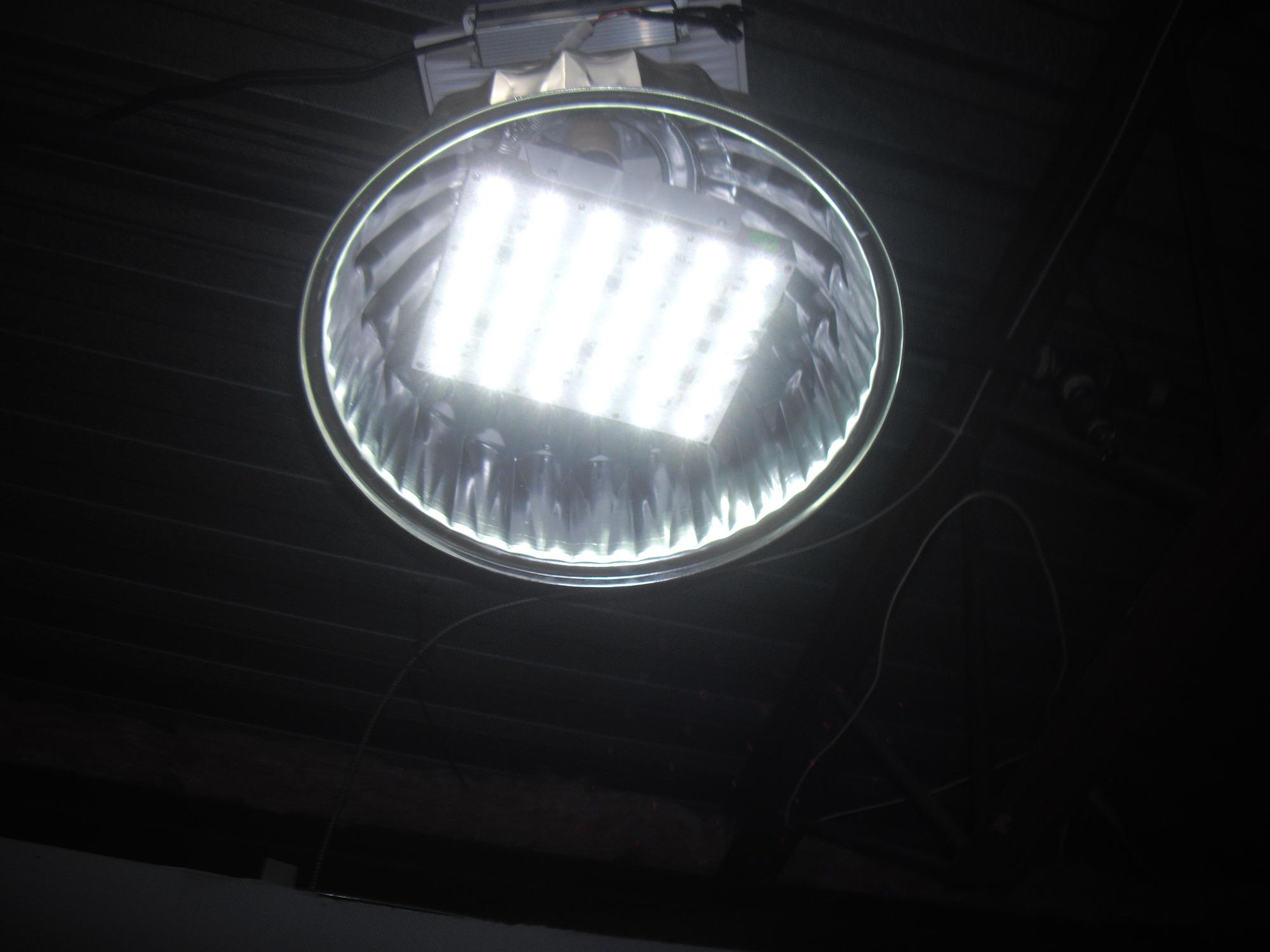 Installed high-bay fixture after retrofit.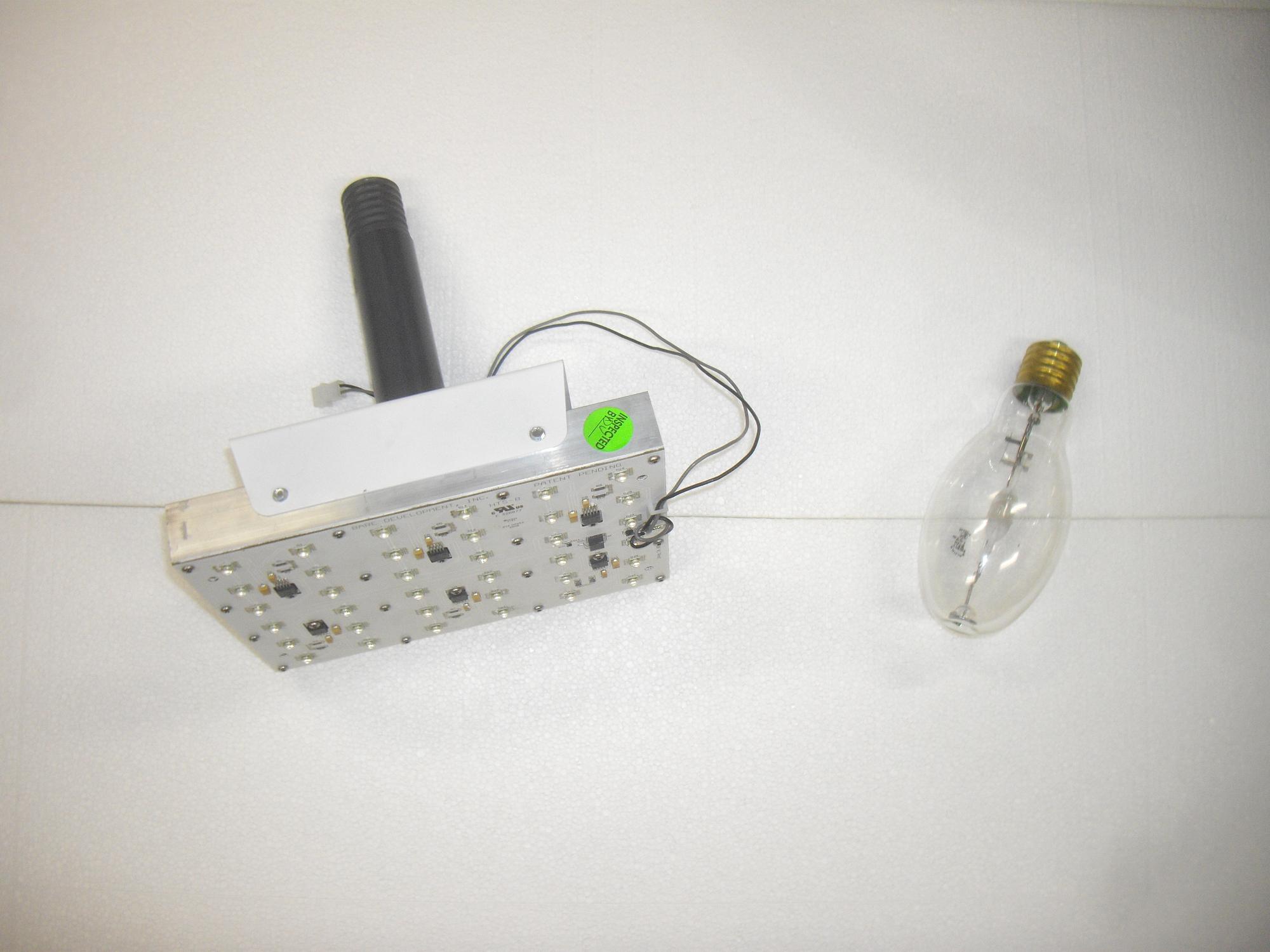 On this picture we are showing our LED bulb replacement for high-bay, and low-bay HID light bulbs.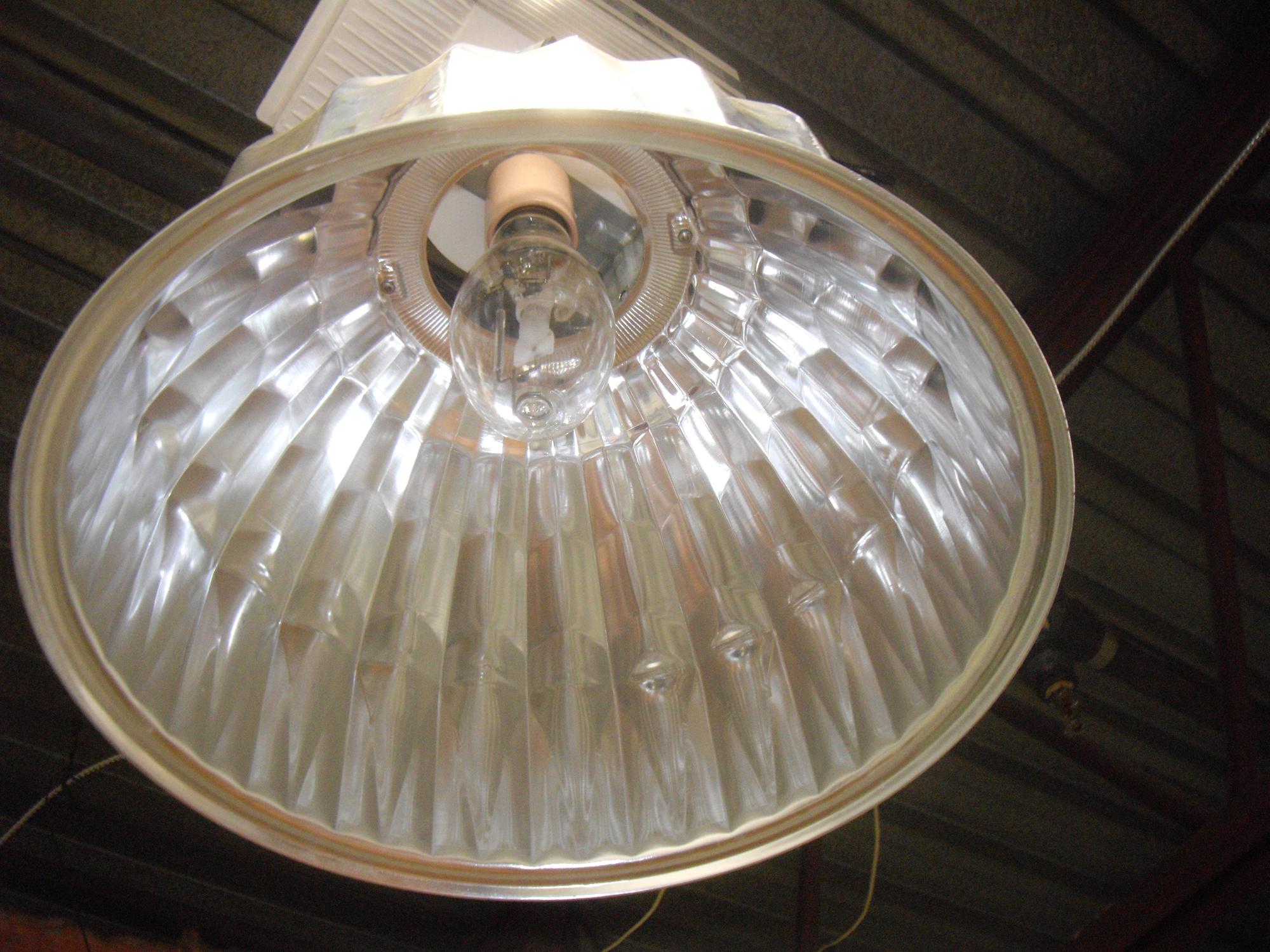 High-bay fixture before retrofit.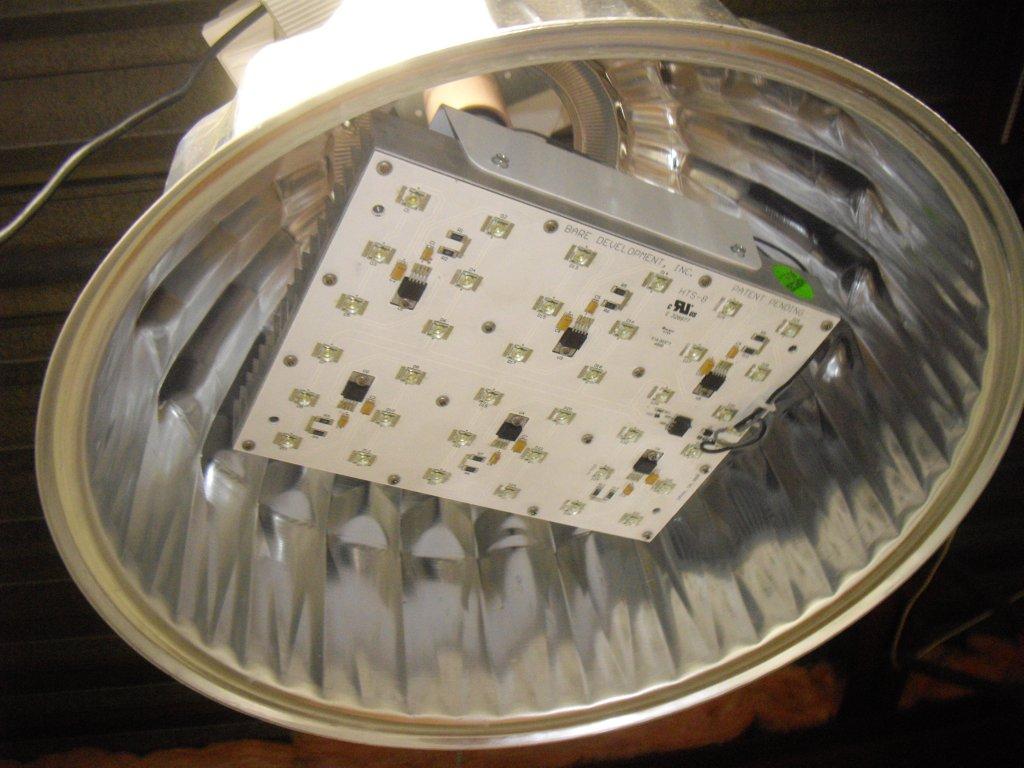 Hi-bay fixture with LED board after retrofit.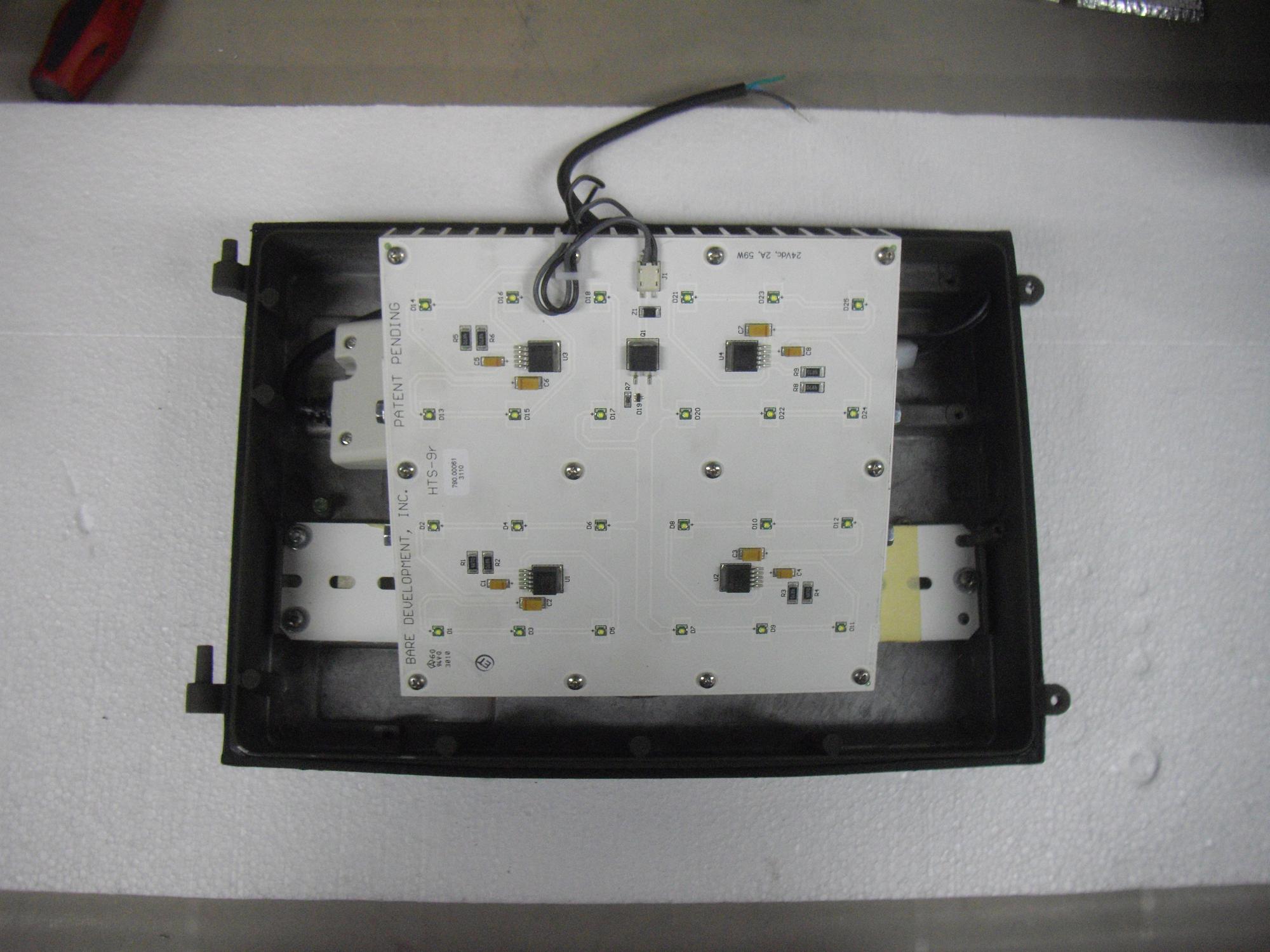 Wallpack retrofit example
 LED Lights Rebates

Watt LED Power with industrial retrofit – big savings