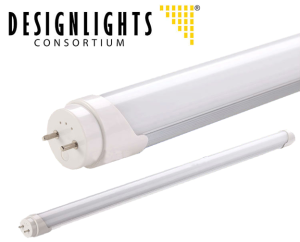 Our DLC Listed LED T8 Tube Lights last up to 50,000 hours allowing you to save on maintenance costs and up to 50% on your monthly electric bill.
Highlights
– 50,000 hour lifespan
– Up to 50% energy saving compared with fluorescent    tube
– High brightness SMD LED
– 5yr. Manufacturers registered warranty
– Maintenance free
– High intensity directional light, low heat
– No flicker, instant on
Contact us at info@ledcanadalights.ca or 1-888-749-3757 for a free quote on your project.
Specifications