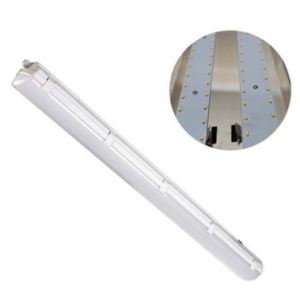 LED Canada's LCMX486 lasts up to 50,000 hours with an energy consumption of only 60W. This LED is designed for a variety of industrial and commercial applications with Garages in particular, and delivers 5900 Lumens.
Application:
• Canopy
• Farmyards
• Parking Garages
• Garage and Workshops
• Cold Storage Facilities
• Food Processing Plant
• Dusty&Wet Environments
Contact us at info@ledcanadalights.ca or 1-888-749-3757 for a free quote on your project.
Features:
• Housing:100% UV stabilized polycarbonate,EVA perimeter gasket,integrated stainless steel mounting brackets.
• Lens:Opal polycarbonate diffusers eliminates glare and it integrated with crystals that assist in the enhancement of even light distribution
• Knockout:3/4" conduit is standard at either end,conduit or both end with conduit and 7/8" conduit are available.
• Gear tray:Flat heavy gauge aluminum to attach all electrical component secured to housing by stainless steel wire.
• Available in 48 inch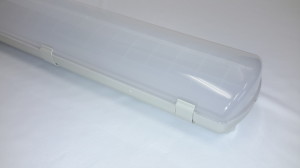 Electrical:

•All electrical components are UL listed for US.CANADA
• 5900 Lumens
•Terminal block,Quick disconnector from IDEAL or WAGO
•CCT in 3000K,3500K,4000K,4500K,5000K,5500K,6000K
•AC120-277V LED driver from MEANWELL,PHILIPS
•220-240V LED driver from TRIDONIC
•SAMSUNG LEDs,PHILIPS LED MODULE
•Dimmable ballast
•CCC,CE,CB,CSA,UL cUL listed
Mounting:
•Stainless steel mounting bracket ,Surface or suspended